An Evening of Creative Intention
A One-Time $15 Class with Tama Kieves!
LIFE is short. here's the QUICK details:
Get the Recording from Wednesday July 13, 2022!
Let's make your desires happen!
Your intentions are portals to power.
What is it that you would like to draw to you? The full moon is often thought of as a time for magnetizing your most creative power — so let's use this evening of the full moon to ignite your desires and intentions!
There's a lot of misconceptions about intention, and how to use this incredible inner authority. Maybe you have felt frustrated by lack of results from a "vision board." Or maybe you have come to believe holding intentions is just wishful thinking… and leads to disappointment.
Or maybe you want an intention so bad—but you feel like nothing you do works or nothing's moving
Or maybe you have a gazillion desires—and don't know what your intention should be
Or maybe you're not sure how to allow yourself to want a certain outcome, and at the same time, experience gratitude for exactly where you are.
Wherever you are, I invite you to join me in diving into a deeper experience of stirring your own capacities. This will be an evening to remember…one of claiming your true focus and liberating your creative power in a way to accomplish what your linear mind cannot. 
What do you want to call forth in your life?
Join me for a sacred, fun, and grounded process to…
Unlock and welcome your real desire (which might surprise you)
Release dimming fears or sticky attachment
Open to an intelligent love within you that works in impeccable timing
Understand how to work with your innate genius and higher powers
Immerse yourself in time-tested practical breakthrough exercises
And… through meditation, creative prompts, sharing and more…we unleash the uncanny magnetism that is insanely more powerful than our brains. You have nothing to lose except your limits!
There is power in Gathering
Whether you come live… or create your own sacred experience with the recording… there will be other powerful, willing, loving and fiercely potential driven people drawing together for this event holding your intention with you. This one-time event will stir the awareness, choices, and strong possibilities within you. Let this be the power that draws the tides of your desires…into full fruition.
LET GO OF STICKY ATTACHMENTS.
And watch the magic unfold!
 (And think about what you'd spend on wine and therapy…this is just $15!)
Your Inspired Tour Guide!
Tama Kieves, an honors graduate of Harvard Law School, left her law practice with a prestigious corporate law firm to write and help others unlock the extraordinary faculties within them. She's the best-selling author of Inspired & Unstoppable: Wildly Succeeding in Your Life's Work! and 4 other books. Featured in USA TODAY, the Huffington Post, Forbes, as well as on ABC News, Oprah Radio, other national media, and a TEDx, speaker, she is a sought-after speaker and visionary career/success and book coach, who has helped thousands world-wide to discover, launch, and thrive in the life, calling and businesses of their dreams.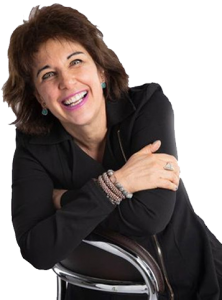 Says Tama: "I left the practice of law to undergo the art, practice, and baptism of listening to myself in this lifetime. I walked out of my legal career without a plan, without much savings, without a viable source of income, without anything – all to follow my own inner voice instead of everything I'd been told. I wanted to know in my lifetime: What happens if I trust my own desires instead of deny them?"