Taking a stand for your brilliance
4-Week Self-study Program with Tama Kieves!
Recorded from October 28 - November 18, 2021 program
Plus 3 Free Months of "The Inspired & Unstoppable Life Tribe" 
Get the recordings for just $249
Or keep reading for more details...
Why I created this program
You Have an Inspired Way to Succeed!
It's time to take a stand for your brilliance!
You have a message or wisdom to share, but you're not getting the clients, awards, recognition, or financial compensation you desire.  You might feel like your people just aren't finding you.
But maybe they aren't finding you because they aren't seeing you. 
It's time to get visible!
Maybe it's doing videos on social media. Or finishing your book. Or speaking up in a meeting. Or pitching to Oprah.
It's getting your passion – and yourself –
recognized
. 
VISIBILITY IS SAFER than invisibility.
I know how painful it can be to have something to share, but be desperately afraid of being vulnerable, doing it "wrong", feeling fake, or being judged by others. 
Not only that, we're evolutionarily preconditioned to not try to call attention to ourselves ("don't let that wooly mammoth see you!") — yet in the world we are living in today, visibility is EVERYTHING.  And visibility makes you safer, because you can finally draw your people, your love, your good — to you…and finally do what you're meant to do.
What turned around all my fears was
finding my own way.
  That is why I created this program – to help you
find your way to be visible, authentic, and outstanding.
  So forget the cookie-cutter plans, the 12 easy steps, the checklists.  Before you spend thousands for a marketing or social platform-building program you may not even use, I would love for you to join me for this 30-day dedication to finding your own unique way to take a stand for your brilliance.
Fearless Visibility: Taking a Stand for Your Brilliance is a hotbed of real growth so you can be recognized for your genius and hit your highest note. 
 It's time to step out on the stage – whatever your "stage" might be – as you're growing your business (or teaching your classes, making your jewelry, starting your non-profit, selling your books,  coaching, legal services, nutrition programs, or anything you wish to put into the world…)  
We'll be looking at things like perfectionism, fear of failure, rejection, disengaging from competition, inspired marketing and so much more. And this isn't just theory – I'll be sharing my own challenges and personal experiences, as well as what I've seen with my clients. Scroll down to see the Inspired Schedule for our topics each week.
"I have shifted in leaps and bounds, in just four weeks!  I've already experienced so many shifts and new perspectives!" – L. BALDWIN
You're just starting out....
Maybe you feel like there's so much you could or should be doing to be more visible…but then you don't do it.  Maybe you feel resistance to moving forward, overwhelm, intimidation, lack of focus—even though you know you ache to live your dreams and experience financial solidity —and it feels like now or never!  
You're already doing your business or dream project....
Maybe you're frustrated because you know you were born for bigger success, and you see others succeeding while you feel like you're limping.  Or you wish you had more mojo and confidence to try new things, and take new steps in a light, easy way, with the wind at your back…
Wherever you are…we've got you covered.  Where is fear holding you back?  You've dreamt of getting your books signed, filling your coaching practice, presenting at conferences, being recognized as an authority in your area of passion.  You've yearned to stand out and be recognized…but at the same time, feel authentic and true, and not have to try to be someone you're not. 
So let's do it!  Let's help you get that job, win that award, find that voice, be the influencer you are meant to be.  
Because when you get on the other side of YOUR fears and do what you're meant to do, mighty forces are at your side.
Each week in this program introduces one of the main topics that I see as essential in getting past your fears and becoming fearlessly visible!  But in this unique program, your life is the curriculum.
I'll share my best strategies and techniques from running my own incredible business for 30 years in a completely non-traditional way. But we're going to "get out of our heads" and stir up the juice that will move you past fear or resistance and help you take the actions you really want to take…
Each week, I'll share a bit about our weekly topic, and then I'll bring it right to you – and ask you what is really going on for you. Through coaching and inspired training, – you will be able to unlock and distill where fear is holding you back so that you break through any barriers and take a stand for your brilliance!
Of course, these topics and processes are things you can use over and over. The curriculum in this program is something that will be the beginning of a lifelong relationship with you and your success.
The 30-day dedication includes:
This 30 day dedication provides inspiration, exploration and information to help you move beyond any fear you have about getting out there and being visible!
Along the way, you can count on:
I'm fearless and fancy-free!
And it gets so much better...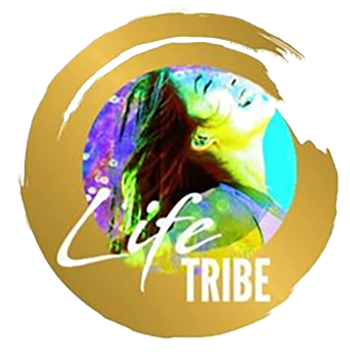 For new members….signing up for FEARLESS VISIBILITY automatically enrolls you in 3 FREE MONTHS* of support with the Inspired & Unstoppable Life Tribe.  And that's a BIG WOW.
While these are two independent programs that function separately, they also blend together for an extraordinary experience!
Are you already a BELOVED member of our Inspired & Unstoppable Life Tribe?
Contact us for your discount!
Your Visibility Tour Guide!
Tama Kieves, an honors graduate of Harvard Law School, left her law practice with a prestigious corporate law firm to write and help others unlock the extraordinary faculties within them. She's the best-selling author of Inspired & Unstoppable: Wildly Succeeding in Your Life's Work! and 4 other books. Featured in USA TODAY, the Huffington Post, Forbes, as well as on ABC News, Oprah Radio, other national media, and a TEDx, speaker, she is a sought-after speaker and visionary career/success and book coach, who has helped thousands world-wide to discover, launch, and thrive in the life, calling and businesses of their dreams.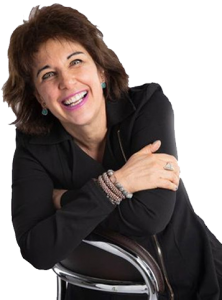 Says Tama: "I left the practice of law to undergo the art, practice, and baptism of listening to myself in this lifetime. I walked out of my legal career without a plan, without much savings, without a viable source of income, without anything – all to follow my own inner voice instead of everything I'd been told. I wanted to know in my lifetime: What happens if I trust my own desires instead of deny them?"  
To support your experience in FEARLESS VISIBILITY, The Inspired & Unstoppable Life Tribe provides ongoing and continuous mindset training and the support of a group of loving mavericks who are committed to making the most of their lives.  AND you also get direct access to me. Yes! You can ask me questions or share your experiences with FEARLESS VISIBILITY during Life Tribe gatherings, in our private Facebook group, or even through email in between our meetings.
If you want to stay true to what you really want to do, to feel loved, believed in and supported and if you're ready for your dreams to become your reality, the Inspired & Unstoppable Life Tribe is going to help you get there.
What could you accomplish with continuous inspiring support, encouragement—and time-saving training?
Find out! Don't let your inspiration fade. STAY INSPIRED. When you're inspired, you're unstoppable! You'll join Tama for LIVE group coaching calls of 75 minutes twice a month— Wednesday nights—calls start at 8:30p.m ET, for three months for FREE (plus, sessions are recorded for your convenience too!).
You get 3 FREE MONTHS*…it's built-in momentum for the work you do in the FEARLESS VISIBILITY Program! 
 A Note About Your Free Three Months: Please note that when you register for this program you are also enrolled in the Inspired & Unstoppable Life Tribe. For the first three months, there is no charge to you….so enjoy your experience in the Tribe! If you wish to continue in the Inspired & Unstoppable Life Tribe after the initial 3 free months, you don't need to do anything; you'll automatically be re-enrolled and will be charged every 90 days (it's just $99 for 3 full months of continuous support!) If you wish to cancel, you can do so at any time during your free 3 months. You can read our cancellation policy here.
"I'm so glad I made the investment in myself by signing up for this program! I can't tell you how much this course is helping me… I have shifted in leaps and bounds, in just three weeks!  I've already experienced so many shifts and new perspectives that have helped lighten my mental load. LOVE IT, LOVE IT, LOVE IT….AND YOU!" – L. BALDWIN"
"This was one of the most beneficial courses I have ever taken. I feel empowered to proceed and see what happens. I will never know if I don't give them a shot. I do know now that I can do this. Thank You for all you do and for showing me a different way. Life is good!" – K. SMITH
"It's so great to be working with you in this program. I've already been moving some mountains in my world." – K. MCLAUGHLIN
"The remarkable result is how PRODUCTIVE I've been! In the past week, I've done all this tedious backend work on my website & online systems that I've had on my list to do for a YEAR. I'm definitely seeing the immediate results." – K. HERMANSON
"Could you please be less profound? Like maybe drop about 75% less wisdom on us each week? I'm really tired of stopping the recording every 20-30 seconds to write down the genius things you say." – J. ANGEL
"Thank you for another amazing lesson. I feel like you have touched on all my issues – fear of judgement, fear of imperfection, imposter syndrome – it has been very enlightening, lol! " – L. SIEGEL
I'm fearless & ready to go!
30 Day Program + 3 Months Life Tribe = $249