Getting Your work
Into The World
A 30 Day Dedication of Inspired Momentum
LIFE is short. here's the QUICK details:
Self-Study Format - Get the recording and go at your own pace
Plus 3 Free Months of "The Inspired & Unstoppable Life Tribe"
Or keep reading for more details...
Why I created this program
You Have an Inspired Way to Succeed!
You have gifts you NEED to share with the world.
Something inside you may be feeling restless to get your work out there — which is great news because your business (or dream project or side hustle) deserves to garner attention and make money. This is definitely a time to act – but not to act out of fear.  
Before you spend thousands of dollars on a marketing program you may or may not need, or a software system that you don't understand, or a training that makes you
feel like a fish out of water – consider joining me for GETTING YOUR WORK INTO THE WORLD as we unpack your own inspired success strategy —  the path of following YOUR instincts, genius, and natural excitement.
Getting Your Work into the World: A 30-Day Dedication of Inspired Momentum is a hotbed of real growth and a container to get you moving …. And do it in the way that is right for you, that will allow you to reach sustainable true success in growing your business (or teaching your classes, making your jewelry, starting your non-profit, selling your books,  coaching, legal services, nutrition programs, or anything you wish to put into the world…)  We'll be looking at things like money stories, fear of failure, inspired marketing and so much more.…scroll down to see the Inspired Schedule for our topics each week.
In the past thirty years, I've coached hundreds of business owners, artists, writers, and career-transitioners – at every stage of their career. And here is the one thing I know for sure: So often, the reason that people get frustrated, fail, or quit – is because they are following someone else's plan. They're ignoring their own genius and instincts.
So, forget the cookie cutter path, the experts' check lists of things to do, and the "8 easy steps" that will probably never work for you. You don't need "the steps" when you're on fire! Let's overcome resistance with unbridled enthusiasm, strategic focus, smart magic, and continued persistence. 
"I have shifted in leaps and bounds, in just three weeks!  I've already experienced so many shifts and new perspectives!" – L. BALDWIN
You're just starting out....
Maybe you feel like there's so much you could or should be doing…but then you don't do it.  Maybe you feel resistance to moving forward, overwhelm, intimidation, lack of focus—even though you know you ache to live your dreams and experience financial solidity —and it feels like now or never!  
You're already doing your business or dream project....
Maybe you're frustrated because you know you were born for bigger success, and you see others succeeding while you feel like you're limping.  Or you wish you had more mojo and confidence, less exhaustion, a more robust flow, and a sweeter life balance…
Wherever you are - we've got you covered!
Maybe you feel alone– and you would love support, encouragement, direction, and the company of others who are moving past fear and achieving personalized success throughout all conditions!
You name the goal.
Give yourself this 30-day dedication of inspired momentum.
Each week in this program introduces one of the main topics that I see as essential in getting your work into the world. But in this unique program, your life is the curriculum.
I'll share my best strategies and techniques from running my own incredible business for 30 years in a completely non-traditional way. But we're going to "get out of our heads" and stir up the juice that will move you past fear or resistance and help you take the actions you really want to take…
Each week, I'll share a bit about our weekly topic, and then I'll bring it right to you – and ask you what is really going on for you. Through coaching and inspired training, – you will be able to unlock and distill your exact next step or focus each week– for an inspired approach to progress and accountability that is easy, fun—and wildly productive.
Of course, these topics and processes are things you can use over and over. The curriculum in this program is something that will be the beginning of a lifelong relationship with you and your success.
The 30-day dedication includes:
This 30 day dedication provides inspiration, exploration and information to help you discover or rediscover your fire around your business or dream project…and stay true to it.
Along the way, you can count on:
And it gets so much better...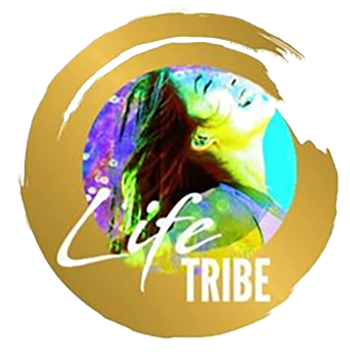 For new members….signing up for Getting Your Work Into The World automatically enrolls you in 3 FREE MONTHS* of support with the Inspired & Unstoppable Life Tribe. And that's a BIG WOW.
While these are two independent programs that function separately, they also blend together for an extraordinary experience!
To support your experience in GETTING YOUR WORK INTO THE WORLD, The Inspired & Unstoppable Life Tribe provides ongoing and continuous mindset training and the support of a group of loving mavericks who are committed to making the most of their lives. AND you also get direct access to me. Yes! You can ask me questions or share your experiences with GETTING YOUR WORK INTO THE WORLD during Life Tribe gatherings, in our private Facebook group, or even through email in between our meetings.
If you want to stay true to what you really want to do, to feel loved, believed in and supported and if you're ready for your dreams to become your reality, the Inspired & Unstoppable Life Tribe is going to help you get there.
What could you accomplish with continuous inspiring support, encouragement—and time-saving training?
Find out! Don't let your inspiration fade. STAY INSPIRED. When you're inspired, you're unstoppable! You'll join Tama for LIVE group coaching calls of 75 minutes twice a month— Wednesday nights—calls start at 8:30p.m ET, for three months for FREE (plus, sessions are recorded for your convenience too!).
You get 3 FREE MONTHS*…it's built-in momentum for the work you do in GETTING YOUR WORK INTO THE WORLD Program! 
 A Note About Your Free Three Months: Please note that when you register for this program you are also enrolled in the Inspired & Unstoppable Life Tribe. For the first three months, there is no charge to you….so enjoy your experience in the Tribe! If you wish to continue in the Inspired & Unstoppable Life Tribe after the initial 3 free months, you don't need to do anything; you'll automatically be re-enrolled and will be charged every 90 days (it's just $99 for 3 full months of continuous support!) If you wish to cancel, you can do so at any time during your free 3 months. You can read our cancellation policy here.
Are you already a BELOVED member of our Inspired & Unstoppable Life Tribe?
Contact us for your discount!
"I'm so glad I made the investment in myself by signing up for this program! I can't tell you how much this course is helping me… I have shifted in leaps and bounds, in just three weeks!  I've already experienced so many shifts and new perspectives that have helped lighten my mental load. LOVE IT, LOVE IT, LOVE IT….AND YOU!" – L. BALDWIN"
"This was one of the most beneficial courses I have ever taken. I feel empowered to proceed and see what happens. I will never know if I don't give them a shot. I do know now that I can do this. Thank You for all you do and for showing me a different way. Life is good!" – K. SMITH
"It's so great to be working with you in this program. I've already been moving some mountains in my world." – K. MCLAUGHLIN
"The remarkable result is how PRODUCTIVE I've been! In the past week, I've done all this tedious backend work on my website & online systems that I've had on my list to do for a YEAR. I'm definitely seeing the immediate results." – K. HERMANSON
"I love Getting Your Work Into the World!  It is exactly what I needed right now, which I knew that it would be.  I am so happy that you're offering this now, because we can all feel how much the world needs all of our work!" – L. SIEGEL
Getting Your Work into the World rocked my world in so many positive ways. Thanks to your class, I finally believe that I am enough to show up and do my work. Thank you for being the Divine's Conduit for this stage of my journey." – J. KAPLAN