Refresh and Rediscover Yourself!
LIFE is short. here's the QUICK details:
Get the Recording from Saturday, August 13!
Refresh and rediscover yourself
A free event with Tama Kieves!
Let's bring back the confident you. The happy you. Even if you feel restless, confused, or disappointed… or a little faded and uninspired…
It's never too late to GLOW again.
And it doesn't matter what's going on right now, and it's probably a lot, you can get back into your groove: A YOU that might not be cynical or exhausted. A YOU that is AMAZING!
Who do you Imagine Your New self to be?
Get your groove back, baby!
Join us for an afternoon of fun, nurturing, and inspiration on Saturday, August 13th. I will be guiding this SPECIAL one-time FREE event on Zoom (and recorded). We'll be gathering conscious, loving, smart, electric people (like YOU) who are willing to give themselves them another chance to step into their absolutely best lives ever. The world is shifting like never before. Isn't it time to be fully YOU in your life?
Some topics we'll cover:
How to hit the reset button and open to new opportunities
How be there for yourself in not-so-happy circumstances
How to rediscover– and ignite your brilliance!
On this special Saturday afternoon (or via the RECORDING! in your own time), come experience and play with new energy and STEP INTO A NEW YOU!
"Tama Kieves remains one of my very FAVORITE spiritual, inspirational, hysterical, profoundly wise miracle-workers on this planet! I always find her practical guidance is immediately usable. She is infused with awe-inspiring clarity, wisdom, and authentic love. I'm buzzing again!" – M. RAYNE
TAMA KIEVES, an honors graduate of Harvard Law School, left her law practice with a prestigious corporate law firm to write and help others unlock the extraordinary faculties within them. She's the best-selling author of Inspired & Unstoppable: Wildly Succeeding in Your Life's Work! and 4 other books. Featured in USA TODAY, the Huffington Post, Forbes, as well as on ABC News, Oprah Radio, other national media, and a TEDx, speaker, she is a sought-after speaker and visionary career/success and book coach, who has helped thousands world-wide in every industry — to discover, launch, and thrive in the life, calling and businesses of their dreams.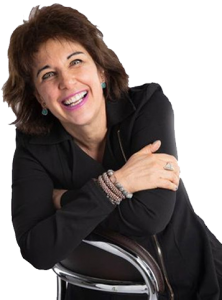 It's time to refresh and rediscover yourself!
Let's do THIS together...