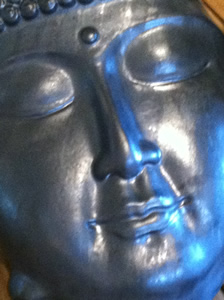 At the end of A Course in Miracles, it says "This course is a beginning, not an end. Your Friend goes with you." That's how I feel about A Course in Trust. I hope you continue your journey of deepening your relationship with your inner voice and the voice of Spirit. It is the most important thing you will ever do.
Want to continue this journey with me? Why not join me weekly…either virtually or LIVE in the next A Course in Miracles group? This an experiential group dedicated to living in love instead of fear. It's my weekly meditation, lecture, and diving into the stories and examples of real life transformation. I'd love to have you join me in this fun, life-changing experience!
Also, have you read my book on kindle A Course in Miracles for Life Ninjas: 3 Breakthrough Practices to Fiercely Love your Life? It's a very quick inspirational read to get you fired up and experiencing your own power (and it only costs $2.99.) It's also a great way to introduce A Course in Miracles to others.
And if A Course in Miracles is not the right support system for you, please dear one, do commit to finding one that is. You deserve to connect with a source of guidance and comfort that speaks exactly to you.
It's been an honor to share this time with you. I am so grateful for your commitment to yourself and to finding a more fulfilling way to live your life. I leave you with my deepest gratitude and love. And I leave you with two sections from A Course in Miracles, that I find very comforting. This first one is often referred to as the Helpfulness prayer:
"I am here only to be truly helpful.
I am here to represent Him Who sent me.
I do not have to worry about what to say or what do,
because He Who sent me will direct me.
I am content to be wherever He wishes, knowing He goes there with me.
I will be healed as I let Him teach me to heal."
(p. 28 (T) Chapter 2, Section V)
Here's another quote that is my absolute favorite:
"God's angels hover near and all about. His Love surrounds you, and of this be sure; that I will never leave you comfortless." p.488(W) Epilogue
May you always trust your inner voice more than you trust anything else. May you always be blessed. And may you always  fully appreciate yourself and this one miraculous life that you've been given.
All my love and gratitude,