A 30-DAY DEDICATION TO
JUMPSTART YOUR COACHING PRACTICE
30 Days of Weekly Audio Classes & Daily Support
LIFE is short. here's the QUICK details:
SELF-STUDY FORMAT Recorded from June 2022 Virtual Program
Plus 3 Free Months of The Inspired & Unstoppable Life Tribe* (Wow!)
Or keep reading for more details...
A COACHING CAREER IS THE ULTIMATE BLEND OF PRACTICAL AND MAGICAL EXPERIENCES.
There's nothing like it...
If you are thinking about becoming a coach or you're already an experienced coach, I want to take a stand for YOUR brilliance in this field. You have undeniable fire and your own mad skills… but maybe you feel overwhelmed with information, confused about next steps, or stalled with self-doubt.
You might be thinking …. 
What if I don't have what it takes? 
Can coaching pay my bills or be an additional stream of income?
What if my clients don't see immediate progress? Oh, and by the way, how do I even get clients? (or get more clients…)
Is this going to be too hard?
But what if coaching could be easy? What if success could be simple? And what if everything could be… NATURAL?
So often, the reasons that coaches get frustrated – or give up completely – is that they are following someone else's plan. So before you spend thousands of dollars on programs you might not need — register for THE NATURAL COACH and discover your own natural way to succeed.
In THE NATURAL COACH, you'll learn how to…

* discover (or re-discover) your Why.
* Elevate your confidence & Own Your Brilliance.
* LEARN A PIVOTAL NEW WAY TO LISTEN.
* NAVIGATE COACHING RELATIONSHIP DYNAMICS
* Grow Your business Your way.
Or keep reading for more details....
A Bundle of Support...on Every Level!
THE NATURAL COACH is a full system of inspiration, consciously curated to be comprehensive yet EASY, so that you can do it NOW, even in the midst of everyday life. Because I want to get you coaching and flying NOW, no matter what's going on in your adorable, crazy life…
You'll receive inspiration to get to the heart of your unique style and approach plus… expert industry advice, no-holds-barred Q&A, teaching, training and discussion around blocks, challenges, and the things that dim your power and effectiveness.
Here's a look at what's included (and scroll down for closer look at each week's content)…
PLUS… The Inspired & Unstoppable Life Tribe for Ongoing Coaching & Community!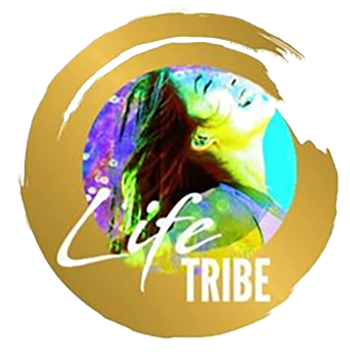 For new members… signing up for THE NATURAL COACH automatically enrolls you in 3 FREE MONTHS* of support with the Inspired & Unstoppable Life Tribe. And that's a BIG WOW. 
While these are two independent programs that function separately, they also blend together for an extraordinary experience!
To enhance your experience in THE NATURAL COACH, The Inspired & Unstoppable Life Tribe provides ongoing and continuous mindset training to help you stay committed to your dreams. Enjoy bi-monthly group coaching and the support of a tribe of loving, creative mavericks who are committed to following their inspiration more than their fears. AND you also get direct access to me. Yes! You can ask me questions or share your experiences with THE NATURAL COACH during Life Tribe gatherings, in our private Facebook group, or even through email in between our meetings.
If you want to stay true to what you really want to do, to feel loved, believed in and supported, and if you're ready for your dreams to become your reality, the Inspired & Unstoppable Life Tribe is going to help you get there.
What could you accomplish with continuous inspiring support, encouragement—and time-saving training?
Find out! Don't let your inspiration fade. STAY INSPIRED. When you're inspired, you're unstoppable! You'll join me for LIVE group coaching calls of 75 minutes twice a month— Wednesday nights—calls start at 8:30p.m ET, for three months for FREE (plus, sessions are recorded for your convenience too!).
You get 3 FREE MONTHS*…it's built-in momentum for the work you do in THE UNSTOPPABLE WRITER Program! 
Imagine being motivated like never before...
 THE NATURAL COACH provides inspiration, exploration and information to help you discover or rediscover your fire around coaching, grow your practice…and succeed YOUR natural way.  Here is an overview of what you can look forward to each week:
Thinking about coaching? Already a coach?
The NATURAL COACH is for anyone who might want to work as a coach or anyone already coaching who wants to experience freedom, joy, and the exquisite power of helping others.
This program is a great place to start! You're interested in personal growth… so why not make it your career! Before you spend a lot of money on a training program (that you might not ever even use) start here to grab some solid basics, experience and juice that will help you start coaching right now! At the very least, you'll learn a revolutionary new way to listen… which will help you in every single area of your life!
This is a fantastic next step! This program will expand your toolbox, increase your confidence, hone your area of expertise, and help you make inspired business-building choices that will save you endless amounts of time and don't-even-talk-about it money! Let's get you clients!
Get ready to fly!  This program will re-ignite your calling to serve others.  You'll get new coaching tools for your toolbox that will invigorate your own experience.  You'll tap into your deepest joy in coaching, and learn how to use your excitement to help you reach even more of your right people.  When you are truly inspired, you are unstoppable!
Your Tour Guide & Coaching Champion!
Tama Kieves, an honors graduate of Harvard Law School, left her law practice with a prestigious corporate law firm to write and help others unlock the extraordinary faculties within them.
Featured in USA TODAY, the Huffington Post, Forbes, as well as on ABC News, Oprah Radio, other national media, and a TEDx, speaker, she is a sought-after speaker and visionary career/success and book coach, who has helped thousands world-wide to discover, launch, and thrive in the life, calling and businesses of their dreams. She is also a Master Coach who trains others coaches to find their natural way to succeed.
She's the best-selling author of:
Tama is known for her electrifying presence, grounded compassion, dynamic sense of humor and the believable and sweeping possibilities she ignites in others. 
After discovering the wisdom path of A Course in Miracles, she's taught it in an interactive and highly experiential way for over 30 years. She loves helping others live a smart, spitfire spirituality.
*A Note About Your Free Three Months: Please note that when you register for this program you are also enrolled in the Inspired & Unstoppable Life Tribe. For the first three months, there is no charge to you… so enjoy your experience in the Tribe! If you wish to continue in the Inspired & Unstoppable Life Tribe after the initial 3 free months, you don't need to do anything; you'll automatically be re-enrolled and will be charged every 90 days (it's just $99 for 3 full months of continuous support!) If you wish to cancel, you can do so at any time during your free 3 months. You can read our cancellation policy here.
"This class bumped my coaching business up to a whole other level!" – K. HERMANSON
"I was actually going to give up my dream of coaching.  I have paid A LOT for a few programs that are the business side of coaching. They have really hammered into me that I need a very specific niche. Your words and your "permission" to do and be exactly what I am was transformative–truly. I want to thank you for taking a minute to "see me". A huge blessing." – C. PAUL
"I am so deeply grateful for being able to participate in your coach training.  Your insights gave me the jet fuel I need to keep moving along this path." – S. LEE
"You helped me remember why I became a coach in the first place. The fourth module also had me focus on designing my business/marketing to be FUN! I really respect you for doing things "your way" – and I know the only way for me is to do things "my way" – and now I have permission to do that." – K. TAYLOR
"I'm getting so much clarification of what and how I want to proceed. The last class continues to resonate, ripple throughout my week. I find myself embraced in the magic of it everyday, like the class is still happening within my being. I could soak in this beautiful truth forever." – J. SCHLOSE
"Your training reaffirmed that I'm on the right path and gave me the confidence to DO this!" – L. KELLY